Who Are We?
Sanskar Technolab has been the leading ServiceNow & ERPNext implementation partner in india serving enterprises for the past 12
years. We have a dedicated team of over 50+ skilled developers, designers, and project managers who will understand
clients' requirements and offer solutions accordingly.
Sneak Peek Into Our Growing Numbers!
12+
Years of Excellence
50+
Dedicated team
10+
Industries Served!
2
Work Hubs
50+
Dedicated team
10+
Industries Served!
Sanskar Technolab's Unique Approach to Setting up Enterprises for Success!
Our Mission
To be the guiding light for global brands in the digital world, addressing unique customers' needs by thoroughly understanding their pain points, challenges, and aspirations with innovative ERP development solutions.
Our Approach
We as a renowned ERPNext implementation company in India adopt a unique and client-centric approach to deliver desired and customized solutions by leveraging the best in class technology, and standard ERPNext development trends, targeting their pain points and USP(unique selling point) for bringing the best to the table for our clients and their end users.
In Action
Our expert serviceNow & ERPNext developers dive deep into our client's unique needs, leveraging deep industry knowledge, cutting-edge technology, and a sprinkle of creativity to craft customized ERPNext development solutions that solve our clients' challenges while helping them achieve a competitive edge and bring their digital dreams to life.
Join Our Drive to Innovation
If you're looking for a trusted ERPNext partner who understands the digital landscape, infuses innovation into every solution, and unlocks the full potential of your business, join us on this exciting IT adventure. Together, we'll develop a transformative solution for your business's success.
Our Core Values
Our Guiding Principles to drive the desired action.
Innovative Minds!
Serving excellence with innovation.
Continuous Learning.
Constantly Learning and growing together!
The Customer At the Center!
Keeping our customers at the center.
Ethical Standards.
Transparency. Honesty. Integrity.
End-to-End Collaboration.
Fostering a collaborative environment
Adaptability
Adapting to emerging trends and customer preferences
Our Team
The Top-notch Management of Sanskar Technolab
Meet the Core Team who laid the foundation & driving Sanskar Technolab to New Heights.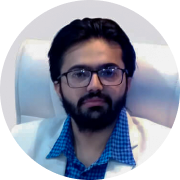 Anand Thakker
Founder & CEO at Sanskar Technolab
Meet Anand Thakker, the visionary founder and CEO of Sanskar Technolab. With a decade of experience in providing innovative IT solutions to clients worldwide, Anand's leadership has taken the company to new heights. His unwavering dedication to innovation has been the driving force behind Sanskar Technolab's our ERP software development company's success and even helped businesses transform in the digital landscape.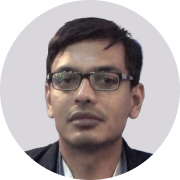 Kirit Gajera
COO at Sanskar Technolab
Meet Kirit Gajera, the COO at Sanskar Technolab. With over two decades of diverse work experience in project management, business acumen, technology, marketing, customer service, human resources, and product development - Kirit brings a wealth of expertise to the table. He is committed to remaining at the forefront of technological innovation and providing cutting-edge solutions.
Assets of Sanskar Technolab - Brilliant Minds Working to Bring
Our Ideas to Life.
Our ERPNext development company's strength lies within Sanskar's team which is constantly bringing out the best for our clients.
Empowering Communities:
Sanskar Technolab's Dual Mission of Business
Excellence and Social Responsibility!
At Sanskar Technolab, we believe in the power of collective impact and the importance of giving
back to society. As part of our ERP development company's commitment to social responsibility, we have partnered with Best
Deed, a leading crowdfunding platform, to support causes that align with our values.
Together, we have contributed to a range of initiatives close to our hearts...
Tree Plantation Drive
Support to Vrudhashram
Support for stray dogs & bullock
Through these collaborations, we as an official ERPNext partner aim to make a positive difference in the lives of those in need
and create a lasting impact on the communities we serve.
Through these collaborations, we as an official ERPNext partner aim to make a positive difference in the lives of those in need and create a lasting impact on the communities we serve.
Our Impactful Story:
12 Years of Excellence &
Innovation!
Sanskar Technolab was started over 12 years ago by Anand Thakker. He started with a clear mission & vision to leverage the best technologies and tools and serve businesses with the best-in-class results by adopting the best practices, target market preferences, and latest trends.
Since our inception, our ERPNext consulting and implemenaion company in India have covered different areas of excellence with constant innovation and personalized solutions by keeping our clients at the center.
So, we at Sanskar Technolab have, are, and will continue to serve the desired solutions for our clients and their end customers.